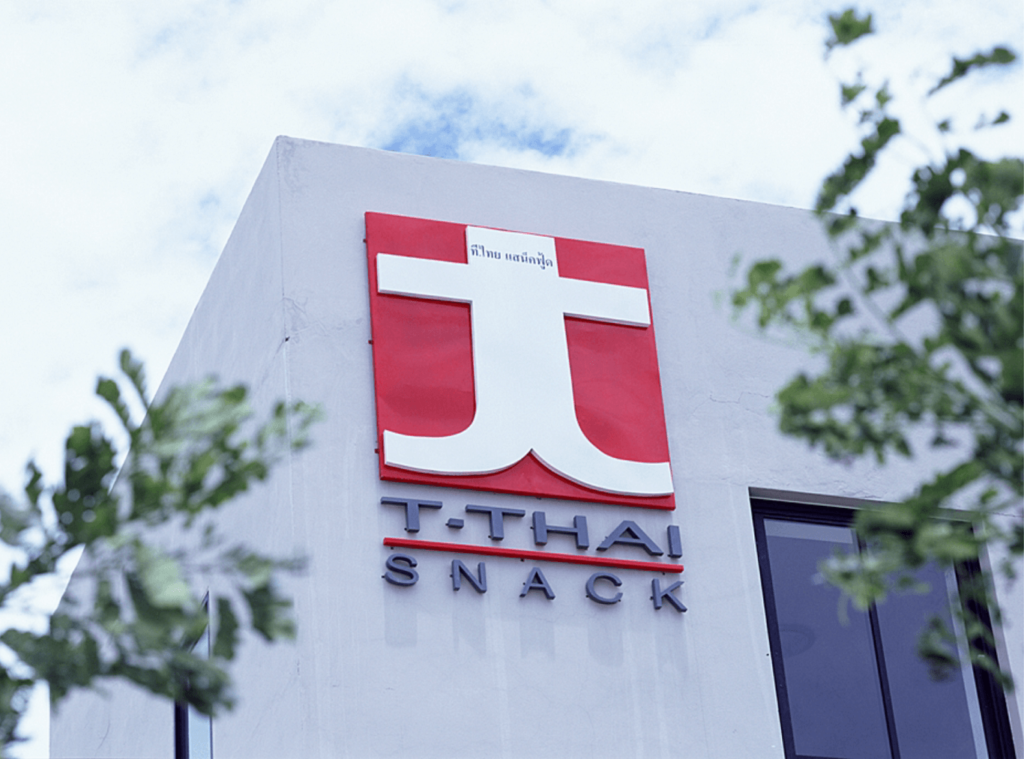 In the year 1957, Mr. Mitr Techakraisri ambitiously decided to start his own business in the single-spaced shop house that he owns. Initially, the inventions and tasting were crafted based on what he himself enjoyed and developed the product from here on out. He started small with the concept of a squid snack. As time proceeded, the business grew and his experience in the industry simultaneously accumulated and flourished. With the philosophy to "create the best", his mind never took a break as it always desired to ascended forward. Over 5 decades, T. Thai Snack Foods has remained the leader of squid snacks in Thailand with the original recipe for delicious "crunchy roasted squid snack – Mr. Squid and Squidy" still popular. It currently stands as a clear evidence of the dedication that was translated into today's success with more than 5,000 square meters of "New Look of the Perfect Roasted Snack Factory".
Behind the unique spicy taste is research and development on the new technology required to enhance the product to a higher standard level. From the era of the pioneer to current sustainable accomplishments, we have together approached a new chapter. The most efficient factory has now taken form on a 12,800 square meter plot of land. Over 60 million baht was invested and custom designed to improve the production process of the squid snack under the copyright of T. Thai Snack Foods. Today, our factory is empowered with the daily ability and production capacity of 1,500 kg. along with a complete wastewater treatment system which takes into consideration the environmental conservation with our every process. As a result, our product represents quality deliciousness with a socially responsible mindset.
T.Thai Snack Foods Co, Ltd.
was established in 1996 as a top manufacturer and exporter of squid snacks under the brand names '
Mr. Squid
' and '
Squidy
'. The company's product range encompasses varying types of seasoned squid snacks including baked crispy squid, rolled seasoned squid, shredded seasoned squid, soft rippled seasoned squid and a whole seasoned squid. Currently, the company exports to numerous markets abroad such as the USA, Canada, Australia, China, Hong Kong and other Asean countries. T. Thai Snack Foods has invested in advanced technology to improve our production process.
| | | |
| --- | --- | --- |
| MANUFACTURER | OEM | CONSULTING |
We have perfected our product by using cutting edge technology from Japan which is integrated with our specialized processing from the Netherlands. Over a decade, we have produced and delivered endless effort to bring to our customers the highest quality peanut mixed with all-natural ingredients.